To say it's a joy to see our changemakers every day would be an understatement. Words cannot express that moment because you play an active role in a project that aims to change lives.
As our Project manager, Godfred Darko, would say; "follow InspiNest to know my passion," so why not follow our journey to learn about ours?
Background of our workshops.
Prior to that, for anyone reading our blogs for the first time, we held a number of training sessions for young girls in SHS and JHS schools in the Bono region. Our teaching model incorporates activity-based learning while also changing these students' mindsets toward innovation and entrepreneurship. We take pride in knowing that we are not simply instilling a skill in these children, but rather providing them with the knowledge to identify problems and provide solutions to them.
Highlights from each of the schools.
Our first stop was at NOTRE DAME SHS. Six trained changemakers have now increased to 30 changemakers because these young girls did not keep their knowledge to themselves and had to train their colleagues. During the visit, they presented the innovative ideas they had already developed. They wanted to create a robotic air cooler that traps dust in schools to make it easier for asthmatic patients to breathe. They also proposed establishing an organization to educate young girls in their community about their basic rights.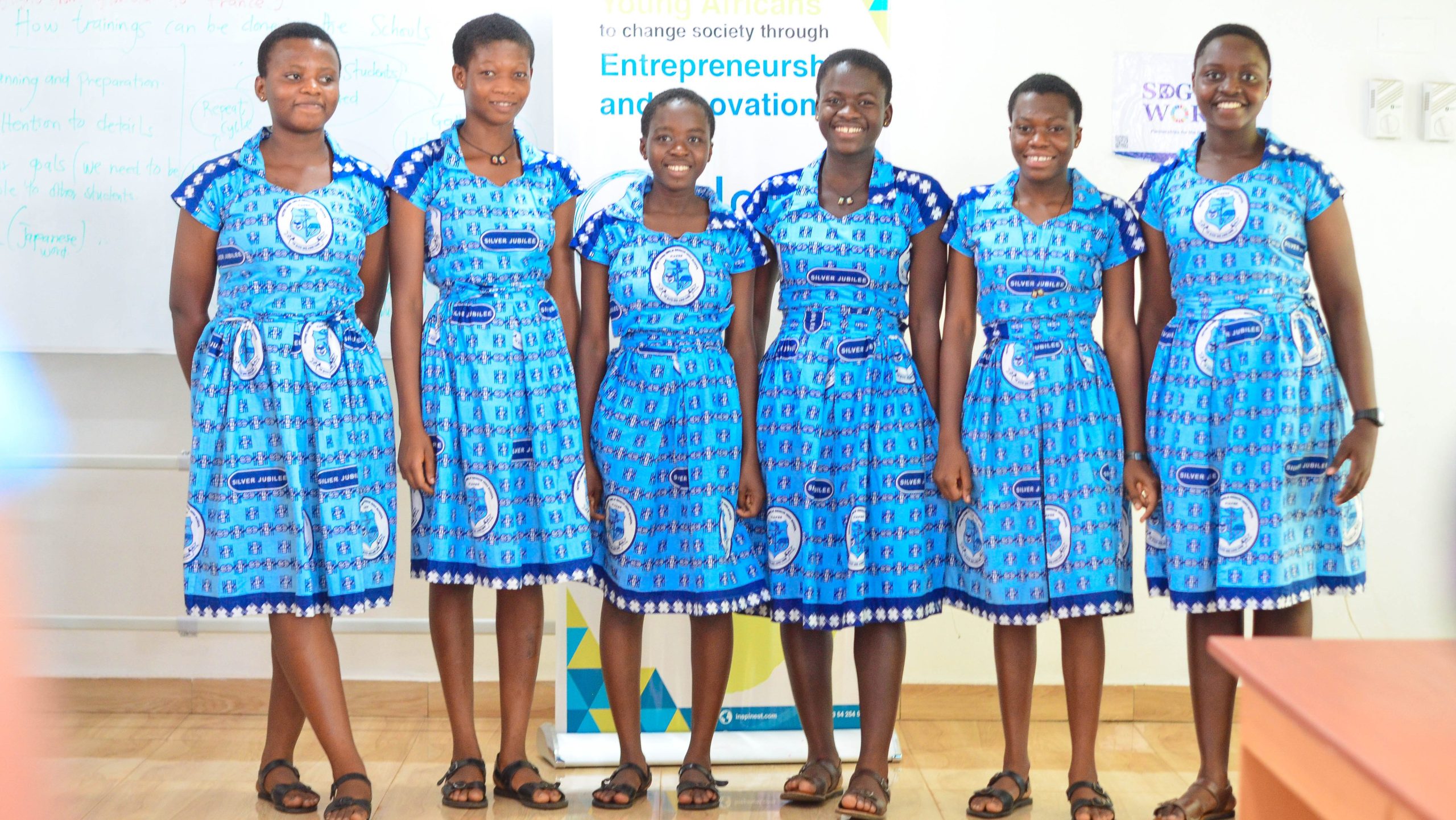 These are all brilliant ideas, and with the right assistance and support, they will be able to realize them.
View excerpts from the visit by clicking on this link.
Our next stop was at Our Lady of Providence in Drobo. We joined our changemakers at their hub meeting here. We listened to and discussed their ideas, provided additional information about the business model, and included some participatory games. The girls and patrons were advised on how to best sustain the hubs while also ensuring that everyone participates in the idea generation process. The two-hour drive to campus was definitely worth it.
Moving on, we went to Serwaa Kesse SHS, where our six changemakers had changed and added over 50 new girls. We took them through the workshop again to ensure that they all had an equal understanding of what the project was all about.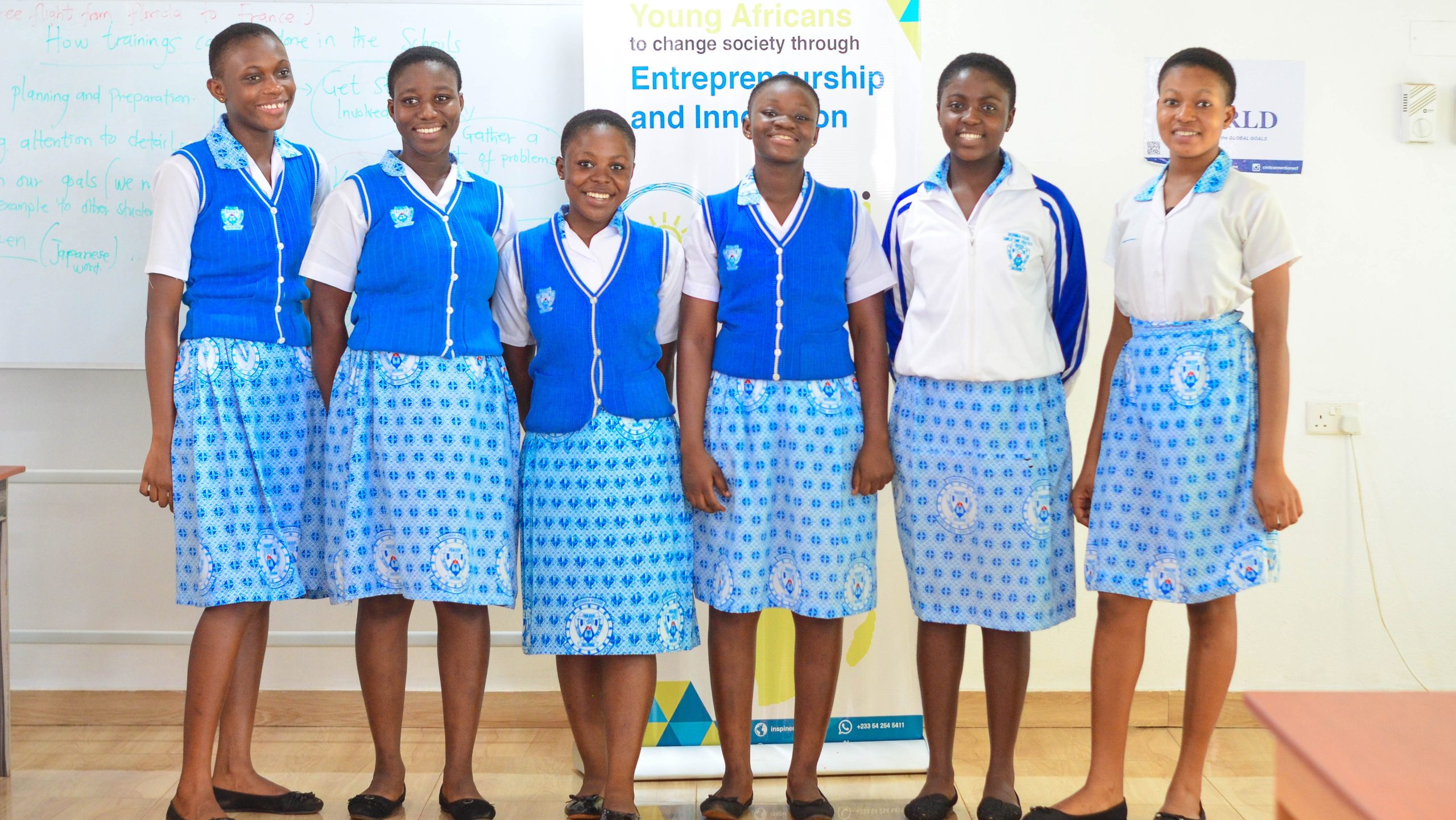 Our next stop was the Bishop Owusu Girls School Complex. The young girls expressed their excitement for the project and hoped that more people will participate. We have young girls as young as 10 years old who have gone through this training process, and hearing them express themselves in this way is fascinating. This also demonstrates that if you give children a voice, they will use it as a stepping stone to greater heights.
Finally, our train arrived at NOTRE DAME JHS. The joy and excitement on the faces of these young people was unrivaled. They express themselves better through art. These young girls are able to draw problems they see in their surroundings and provide feasible solutions.
The emphasis on local communities is important to us, so we are pleased to see that the girls are on the right track.
What do we hope to accomplish?
We are working to make these entrepreneurial hubs as sustainable as possible. Allowing changemakers to take ownership of these hubs and, more importantly, to be problem solvers in their communities, as well as to pass on ownership to the next generation of girls, and them to the next, and so on..
We want like-minded individuals who recognize the need for the youth to change their perspectives on entrepreneurship and innovation. Everyone of us is creative in our own unique way. Creative enough to come up with innovative ideas that can be turned into a business venture. We simply need the right education, guidance, and support to succeed.