This blog was written by Theresah Frimpong.
A member of the InspiNest entrepreneurship hub at Notre Dame Girls Senior High School.
Creativity is intelligence having fun as Albert Einstein had said. As Notre Dame Girls who want to bring change through innovation, we were super excited to hear that the pioneers from InspiNest were coming back to our school for the third time. After the first and second time, where they had taught us how to identify and solve problems and also entrepreneurship respectively.
We were particularly excited because we could not wait to present our ideas to the board, to prove to them that we had understood what they came earlier to teach. Also, for them to know that we had kept the hub going despite a few challenges.
We mustered courage and presented our genius ideas
The program started around 10 am on October 1st 2022. The program was a bit late than expected. When it started we had the platform to introduce our ideas to the board. And being frank, we were so full of mixed feelings like, we thought the board will not appreciate our idea, the idea in general is a bad one and perhaps they might even make fun of us. But nevertheless, we mustered courage and presented our genius ideas.
The first one was to package a fine clay. That is, clay which is free from unwanted particles and it has been pounded enough to be soft and moistened enough to make it plastic. Ideally, our product is unique because there is none on the market and also since clay does not expire, the product will last for a long time because we did not add any preservatives.
Our product will solve the problem of tedious pounding of clay and time wasting removal of particles which will enable the ceramics and sculpture work to be made faster. This brilliant idea was from the visual arts department and it was presented by two of their finest: Ubindam Sandra and Dankwah Saviour.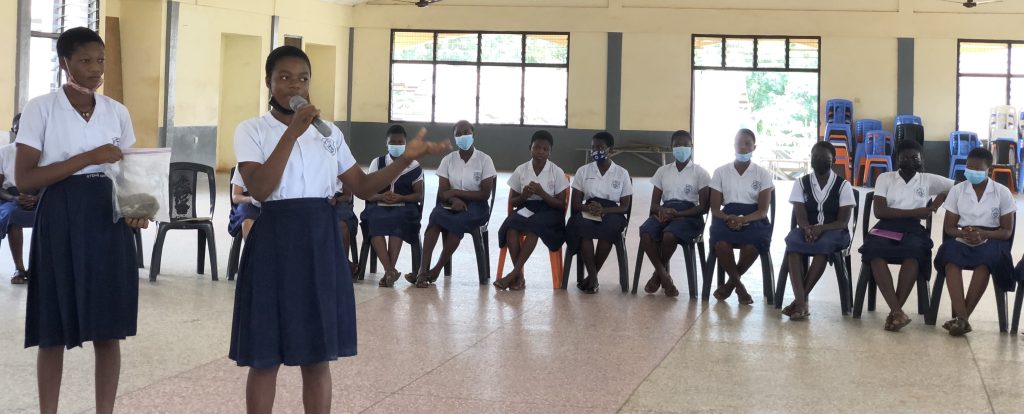 As we wanted the board to be more proud, we made another presentation which solves the problem of stains on the tables we have in the dining hall. And thus we presented a rubber-made table cloth made out of sachet water.
It is made of rubber because we can not waste time washing material cloth for the food stains to go away but we can just wipe it off, which will save time. This product will solve the problem of food stains on the tables which does not make it appetising to sit and eat at the next meal. Our idea was presented by Sarfo Zipporah.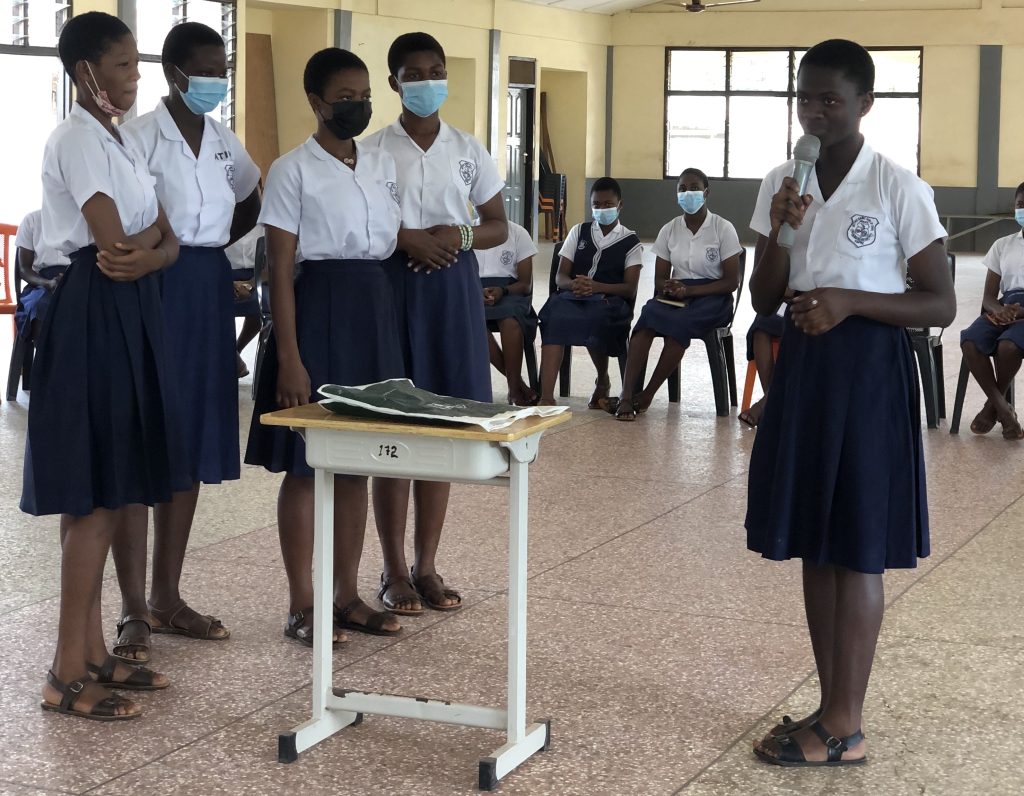 Positive mindsets
We were talked to by Madame Princella Dzidzor Quarshie on changing minds to transfer lives to inspire us to have a positive mindset towards whatever we do. We were asked to say what extraordinary thing we have or we can do which would cause a positive change. Our answers varied from using our voices to our skills and also using our knowledge, that is sharing what we know. We had the entertainment part of the meeting.
While others sang and danced, interestingly two people recited a poem on having positive mindsets. Snacks were shared and we had to take pictures and after the meeting came to an end officially, we had time to ask the pioneers personal questions privately.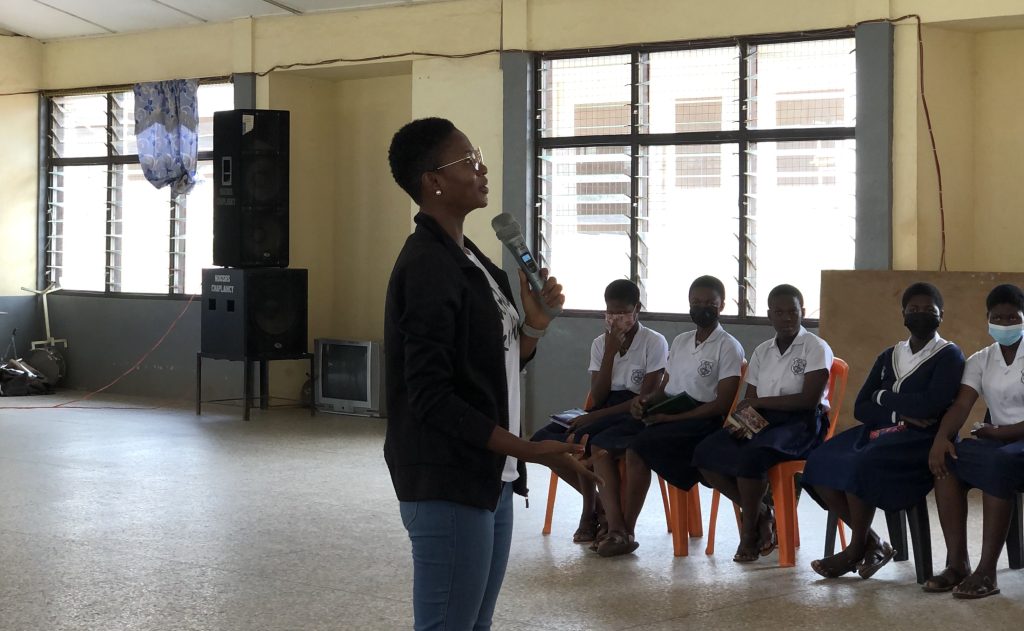 InspiNest has taught us how to be entrepreneurs practically. That is being able to detect problems and develop solutions for these detected problems. Again, we have learnt from them to be genius and creative which is being able to bring out new innovations to help solve problems and prevent them as well. We were taught again not to be intellectuals only, because intellectuals solve problems but we also have to be genius enough to prevent them.
InspiNest: Bono Changemakers – The Ghanian girl bringing change through innovation. And yes! Notre Dame Girls shall bring change. We express our profound gratitude to InspiNest.
Theresah Frimpong
Notre Dame Girls Senior High
Member of InspiNest