Why is entrepreneurship so fascinating? For me, it's about experiencing the passion of people who want to throw everything they got into an innovative idea with the hope of creating a sustainable livelihood for themselves and subsequently others. That is exactly what I witnessed at UEIC in Accra.
Last week I had the honor of being a judge at the UPSA Entrepreneurship and Innovation Center (UEIC) start-up pitching contest at the University of Professional Studies in Accra (UPSA).
I was impressed by the level of innovation and progress these young students had obtained in just one years training at the UEIC accelerator programme, which is;
"..aimed at developing the interest and building graduates' mindset from UPSA to spend their one year national service period developing a business that will bring systemic change in Ghana regarding job creation and employability."
The pitching event was the culmination of the one year training at UEIC. The 13 aspiring startup founders pitched their business, showcasing product samples, 3-year financial plans and funding requests.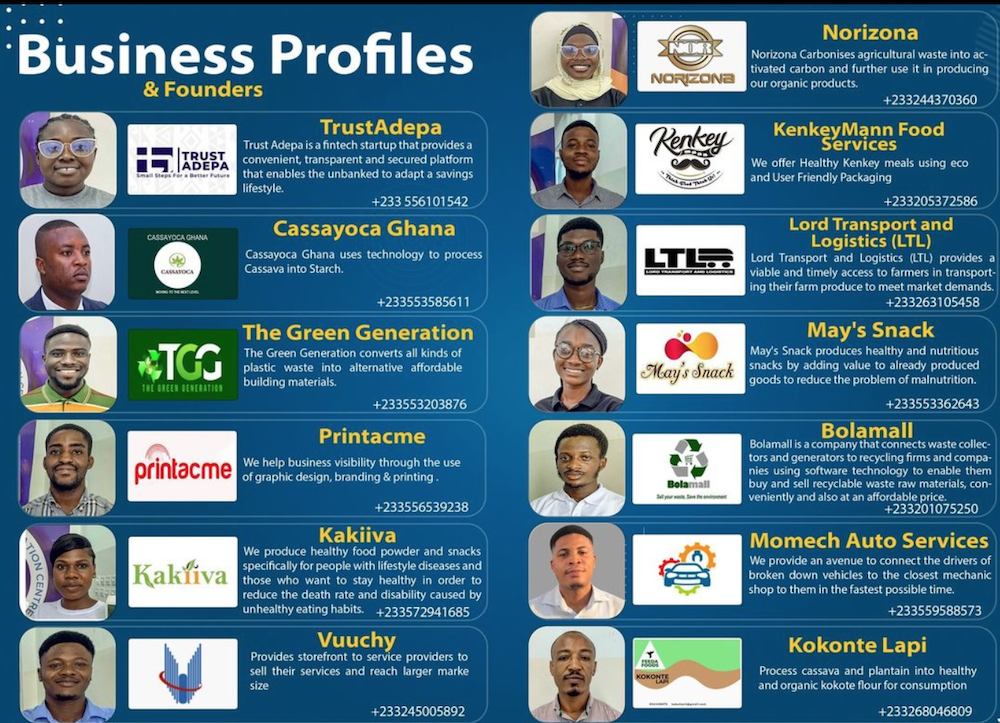 Re-using waste material
If you live in Ghana, you will know that waste collection is a huge societal and environmental problem. But these young innovators turn the problem into opportunity.
Ghana's future looks brighter when you witness young Ghanaians come up with ambitious and innovative business ideas, especially when they are based on societal issues with an eco-friendly and sustainable touch to it as well. Several contestants was basing their operations on the use of all sorts of waste material as their primary resource.
This underlines that a mindset of seeing possibilities instead of limitations can take you very far. Something we preach everyday at InspiNest, when trying to change peoples mindsets in the Bono Region.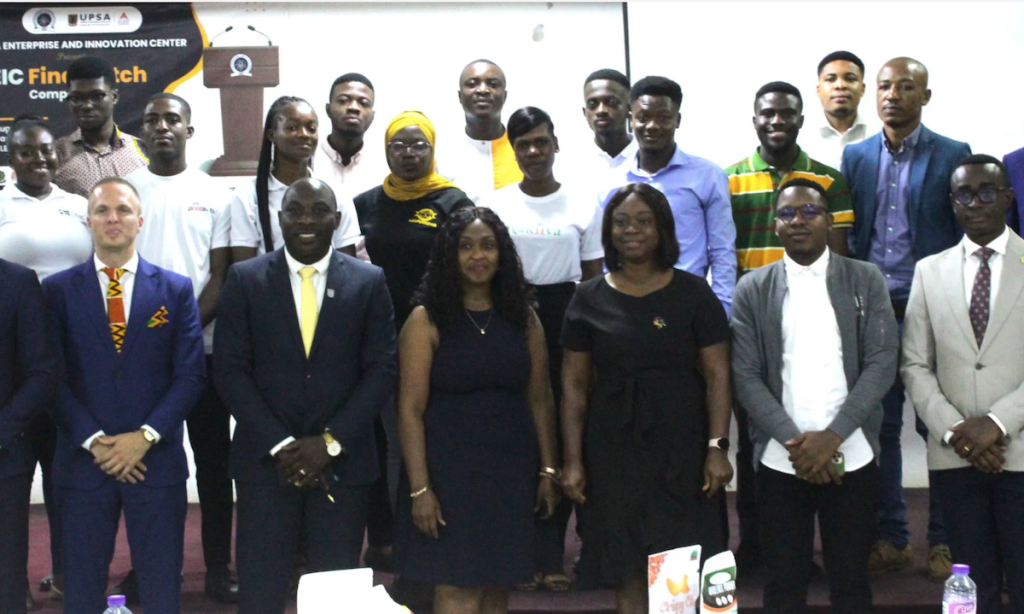 I was also happy that these aspiring business owners, was only asking for realistic funding between 10k – 50k and not for half a million. The youth unemployment in Ghana is widespread and growing. This is why it doesn't make sense to focus the start-up funding on a few extremely talented and fortunate ones.
I will keep saying this:
Let's focus on many small investments, instead of a few large. There are so many youth in Ghana that can start their own businesses with very little funding provided.
As my fellow judge Mr. Richard Osei Owusu put so right: "Create jobs instead of seeking jobs."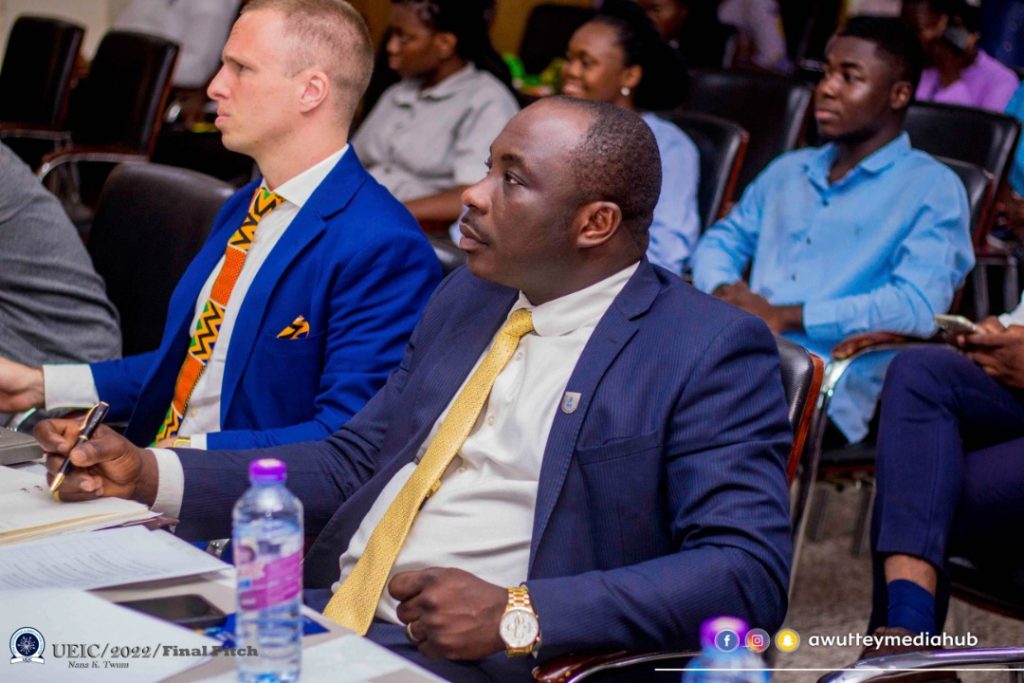 The winners of the pitching contest will be announced on graduation day, September 8th at UPSA.
Read more about the event at Ghana News Agency: Thirteen UPSA Start-ups pitch business ideas for capital injection.