In an era where technology is shaping every aspect of our lives, the relevance of digital literacy and IT entrepreneurship cannot be emphasized.
Recognizing the pressing need to equip individuals with the necessary skills to thrive in the digital age, InspiNest, has taken a major step toward empowering communities by launching its audacious one-year initiative on Digital Literacy and IT Entrepreneurship. This transformative initiative aims to bridge the gap in technology and develop an entrepreneurial culture among diverse students in Sunyani.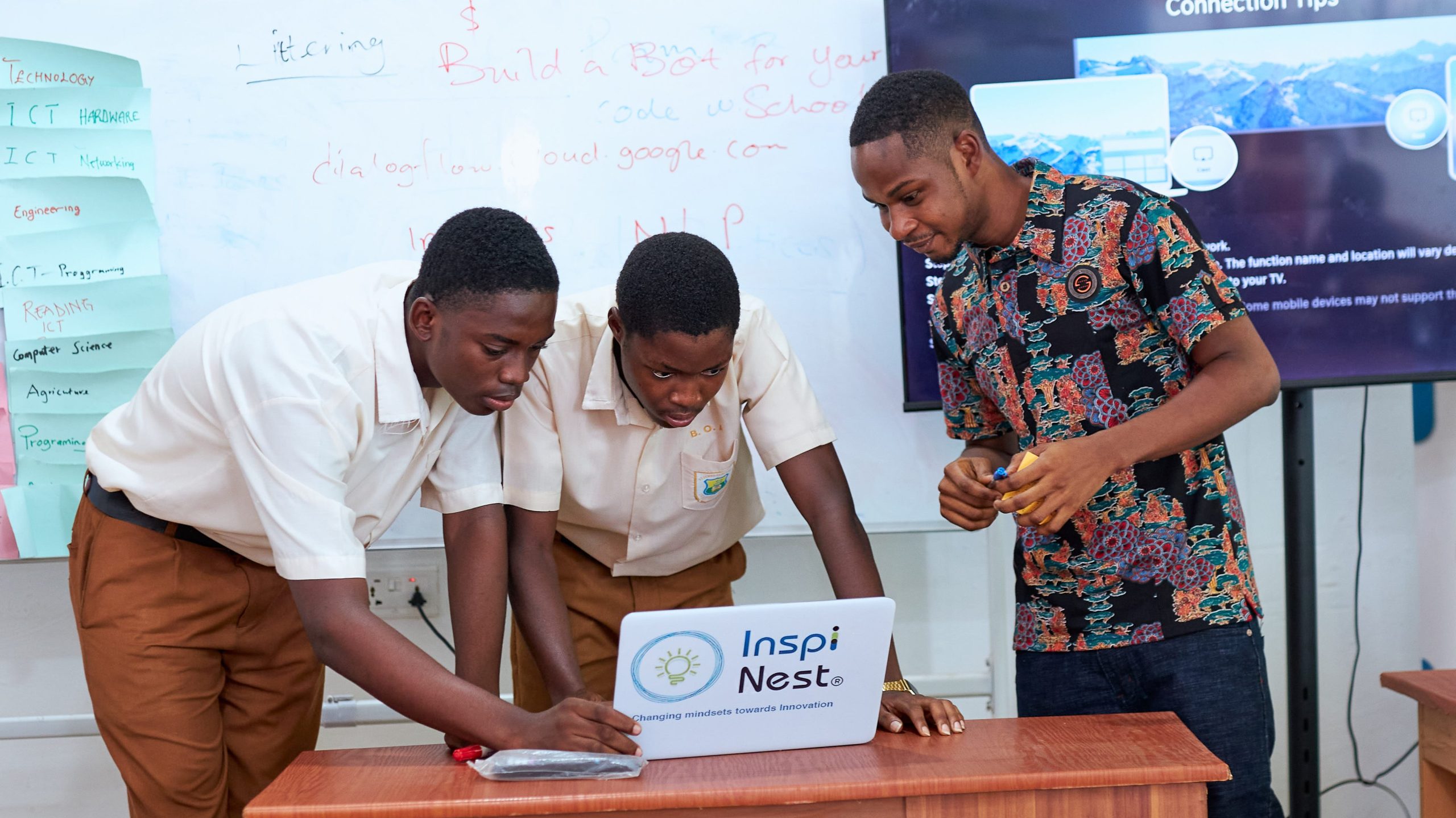 The Significance of Digital Literacy
Digital literacy has become a fundamental skill in the modern world. Those who lack digital literacy face huge obstacles as the internet and technology become increasingly integrated into our daily lives. They may have difficulty accessing critical information, communicating effectively, and remaining relevant in a work market that requires tech-savvy individuals.
InspiNest recognizes that digital literacy goes beyond knowing how to use a computer or a smartphone; it also includes critical thinking, problem-solving, and the ability to critically analyze information. We hope to provide complete training to participants, by providing them with tools they need to confidently navigate the world of technology.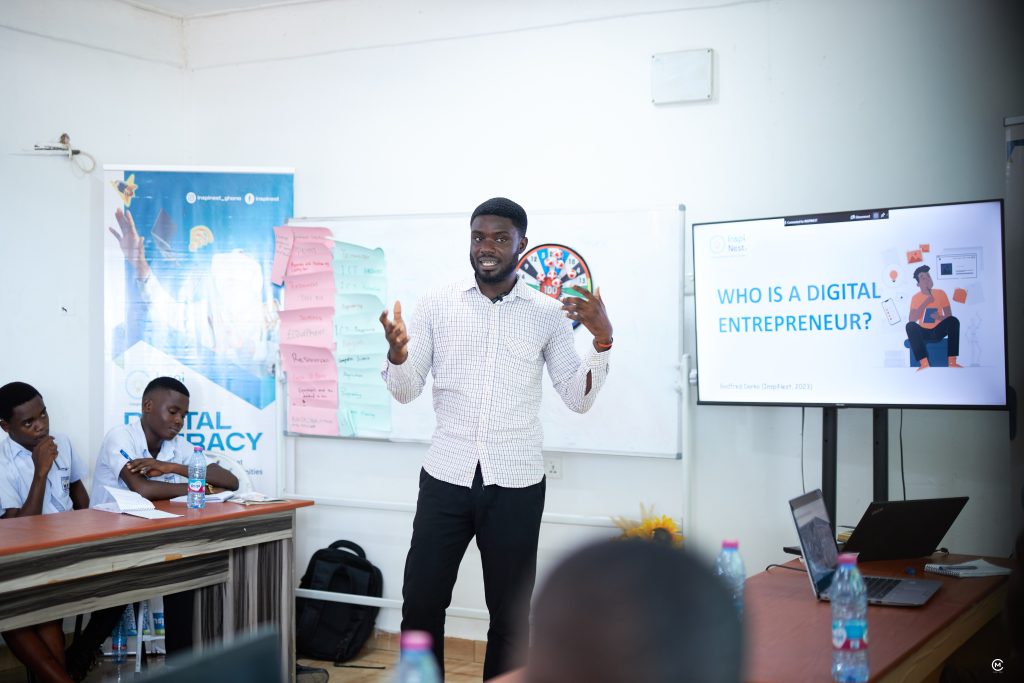 Empowering IT Entrepreneurship
This one-year project focuses on cultivating IT entrepreneurship in addition to encouraging digital literacy. With the ever-changing technological landscape, there is a huge opportunity for creative startups to take over sectors and achieve positive societal change. However, budding entrepreneurs frequently encounter roadblocks such as a lack of finances, knowledge, and guidance.
By focusing on IT entrepreneurship, we aim to unlock the talent potential within individuals, regardless of their socioeconomic background. The project provides mentorship from industry experts, identififying career paths and opportunities in Tech, debunks IT myths, and establishing a solid support network for IT entrepreneurs.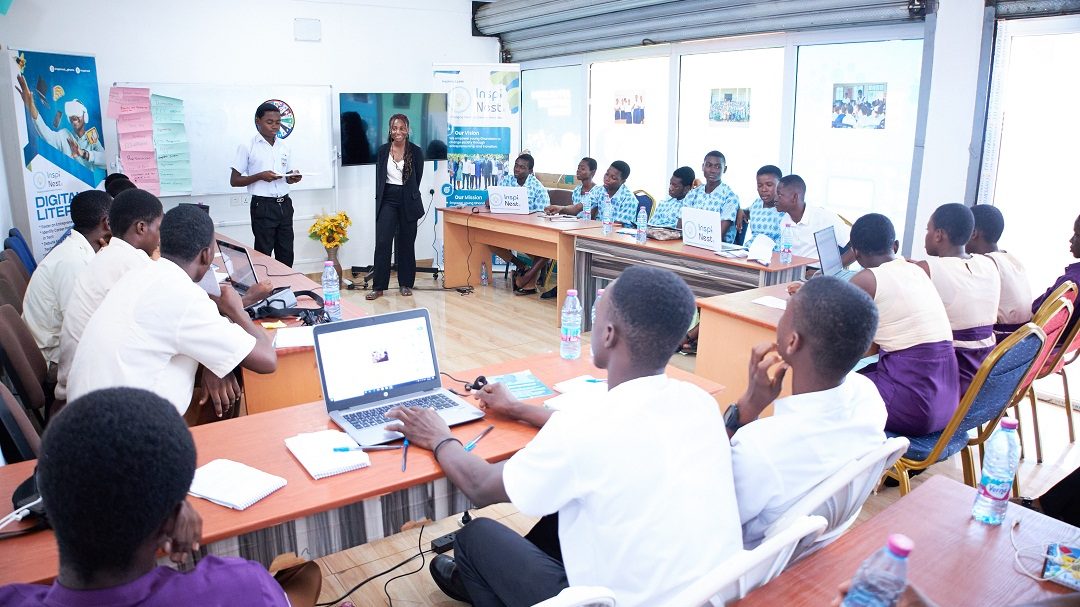 Targeting Diverse Communities
InspiNest's commitment to inclusivity is one of the project's defining features. Recognizing that digital literacy and entrepreneurship can drive positive change across various demographics, the initiative targets a diverse range of communities. The project aims to include everyone, from senior high schools in Sunyani, to the youth, parents and the Church community.
We have established partnerships with the Ghana Education Service, head of institutions, local community organizations, schools and churches to identify individuals who can benefit most from the program. By engaging with grassroots organizations, we will ensure that the project reaches the farthest corners of society and makes a meaningful impact.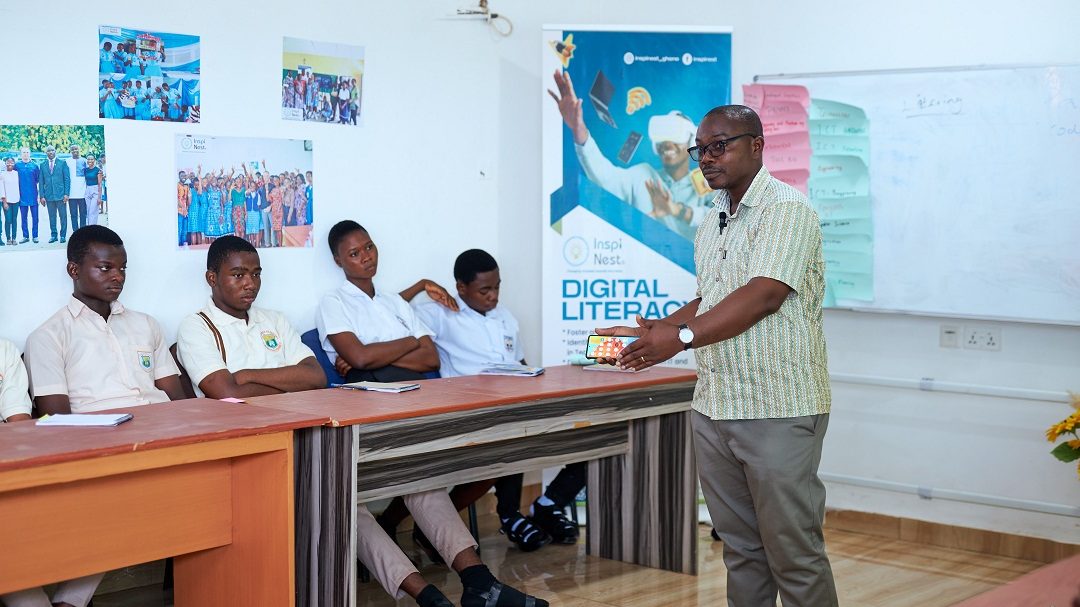 Measuring Success
This one-year project on Digital Literacy and IT Entrepreneurship is not just about conducting workshops and providing resources; it is focused on creating a lasting impact.We have devised a thorough monitoring and evaluation framework to track the progress of participants. Key performance indicators include improvements in digital literacy skills, the establishment succesful ICT hubs, and the overall socioeconomic growth of the communities involved. A main objective is to have 2160 Digital Entrepreneurs.
By empowering individuals with digital literacy skills and nurturing their entrepreneurial spirit, the project not only transforms lives but also helps build sustainable communities.
As technology continues to shape the world, initiatives like this are vital to create an inclusive and accesible future for all.This serves as an inspiration for other organizations and individuals to come forward and contribute to the advancement of digital literacy and IT entrepreneurship, ensuring that no one is left behind in the digital age.